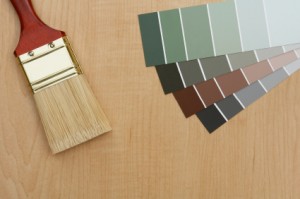 Earley Construction Inc is a professional and experienced home improvement and house painting contractor comitted to providing the best service and highest quality paint services to all of our clients. We offer free estimates for both residential and commercial projects and stand by our work with a five year warranty on all painting projects. We use the best materials and techniques for a superior result.
Exterior House Painting
Before painting the exterior of your home, we will make any repairs to siding or masonry and seal cracks and spaces with caulking. Our next step is to pressure wash your home to remove dirt or loose paint so that it's properly prepared for your new paint. We apply paint with a sprayer and roller so that the paint goes on evenly and has the proper thickness. We never dilute paint with water – our home painting services are about quality workmanship and the best materials for the best results.
Interior House Painting
For home interiors, we will prepare all surfaces by cleaning and dusting, and make any repairs to drywall, doors and trim. We will remove all switch and outlet covers. We then cover any work areas with protective plastic. All interior painting is done with brushes and rollers – never large paint sprayers. Our work is completed quickly, cleanly, and professionally.
We prefer paint and materials from Sherwin Williams. Sherwin Williams super paint is backed by a 25 year warranty and provides superior performance and protection against the elements. Sherwin Williams provides a full range of coating solutions to protect and beautify every area of your home. For more information on Sherwin Williams products please call Glen Greathouse 509-5072
Decks : We also perform deck maintenance, repairs, and refinishing. Wheather you need decking or railing replaced, new paint, stain, or sealing, we can help. Florida weather is really tough on decks, so they need to be properly maintained to protect the life of your deck. Before restaining or sealing, we will replace any warped, twisted, or rotting boards. Our next step is to use wood filler to repair any cracks or splitting wood. We then sand the deck to good, clean wood. Finally, we paint, stain, or reseal the deck to preserve it for years to come.
Earley Construction – Your jacksonville house painting and home improvement contractor